There are many beautiful locations around the US where films of the calibre of "Safe Haven" could have been shot. Certainly when answering the question "Where was Safe Haven filmed" you really need to have read the book first.
The story required a location that retained much of its old world charm yet still was a place that was in touch with modern society. I suppose in part it was for this reason that the director of the movie Lasse Hallstrom selected Southport and Wilmington, North Carolina to be the locations for this beautiful but haunting movie. Safe Haven filming locations include:
The Wilmington Convention Center (the Boston Bus Station).
Brunswick Street (where the general store and Alex's house are located).
Southport Fort Fisher Ferry (Alex's ferry scene)
The historic Grey Burriss house (Alex's Family home)
Blue Ridge Parkway (Linn Cove Viaduct seen in the bus drive)
Ports of Call (where Josh Duhamel learns to shuck oysters)
As someone once quoted "Southport is like a Norman Rockwell print". This is because it isn't situated close to any major highway, so it really isn't a party hotspot; it's just a very pleasant and quiet place to live.
Okay it may be off the beaten track slightly, but being located to Wilmington does have its benefits. Over the years in Southport has become an increasingly popular location for a variety of movies and TV series to be filmed at. Of all these the most high profile after "Safe Haven" of course is the adaptation of Stephen Kings novel "Under The Dome", which was turned into a series by CBS.
Normally when you think of film production of course Hollywood immediately springs to mind. But what you may find hard to believe is that Wilmington also houses one of the largest film production facilities in the US as well. This further helped to ensure that filming of the movie went off without too many problems.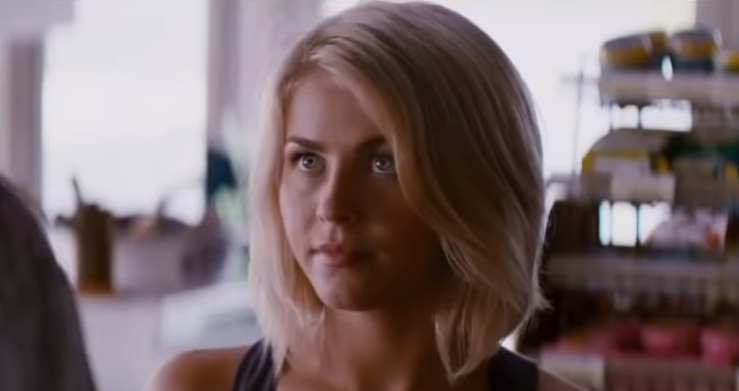 Because more and more films and TV series, along with commercials and documentaries have been made in this part of North Carolina, Wilmington has now been nicknamed "Hollywood East". However I much prefer the name that the locals have given it, that of "Wilmywood".
Yes the location chosen in answer to where was Safe Haven filmed was important. But also the choice of director and actors was just as important to the producers of the film. After spending time discussing what was needed to really ensure that the essence of this film was retained it was discovered that everyone knew exactly what needed to be done. As a result of this rather than simply redoing Nicholas Sparks novel "The Notebook", instead Safe Haven was born.
Throughout filming both in Wilmington and Southport consideration was given to the people of these towns. It is these people who have helped these beautiful places retain so much of their charm that it helps you to really feel as if you are part of the movie and helps you to really feel what the characters portrayed in it are feeling as well.